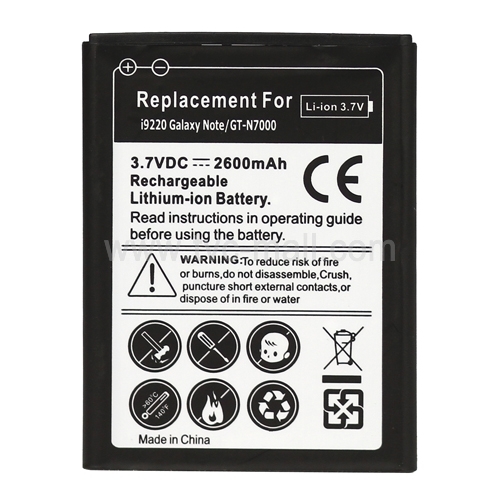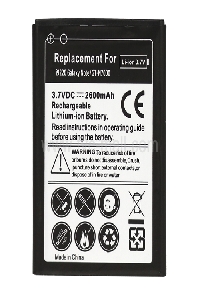 Samsung Galaxy Note GT-N7000 i9220 LTE i717 Battery Replacement 2600mAh
Product Reference: 10001
Samsung Galaxy Note GT-N7000 i9220 LTE i717 Battery Replacement 2600mAh
Overview & Description
Samsung Galaxy Note GT-N7000 i9220 LTE i717 Battery Replacement 2600mAh

Keep a spare battery at home, in the office or while travelling so you will never miss that important call. This Samsung Galaxy Note GT-N7000 i9220 battery is the best replacment to give you extra power.

Brand new rechargeable Lithium-ion battery for Samsung Galaxy Note GT-N7000 i9220
Battery Type: Li-ion; Voltage: 3.7V; Capacity: 2600mAh
Stay connected with families and friends by getting extra battery power
Keep an extra battery charged and handy for those long meetings and conversations
This replacement battery has an integrated microchip that prevents overcharging and lengthens battery life
Rechargeable with no memory effect
Best replacement for the original battery with comparable standby and talk time
The battery operation time depends on conditions such as:
Transmitting power level
Signal (distance between the phone and the base station)
Network parameters defined by the operator

After receiving a new battery, do not rush charge. First completely use out the rest of the power. Then continuous charging 6-8 hours, repeat the above steps twice, it can be achieve the best results.

Now in your cart
62 Items